Dental CT - Smart3D (3 in 1)
Special Price
€49,300.00
€57,188.00
Delivery time:
By individual agreement
Item Number
1-121822-0610-012
Delivery time:
By individual agreement
Smart3D (3 in 1) offers all 3 (CBCT, CEPH and PAN) in one device with 360 degrees full angle accurate scanning, 0.5mm minifocus X-Ray tube, 27micrometer CCD Ceph sensor, Patient Anti-Collision indicating device, integrated sensor for both 3D and Panoramic Images, along with a touch screen.
Delivery time:
By individual agreement
Smart3D (3 in 1) has 3 functions:

CBCT, CEPH, and PAN.
Flexibility
- Offering a touch screen with a membrane button allowing an easier method for disinfection. 6 laser beams are present for accurate positioning. An integrated inbuilt sensor used for Pano and CT. Electric Chinrest guides. One-click setting for multiple scan modes.
Flexible-Safe-Clear
- Adhering to its all great image quality, LargeV's new release of Smart3D 3 in 1 offers Felixibility, Clarity and Safety in one device. Serving 3 functions: CBCT, PAN and CEPH, Smart3D aims to provide the best image quality at a resolution of 2.0 lp/mm with an optional FOV Flexibility (5cm x 5cm - 15cm x 9cm); associated with a minifocus X-Ray Tube, a Ceph detector as well as a CT detector. TrueMAR for metal artefact removal is also integrated.
Safe to use
- Patent anti-collision indicating device. Zero dose presentation mode for relaxing. TMJ Mode. Full/Half width Ceph mode optimizing dose.
Clear Images
- 360 Degrees Scan
- Flexible 5cm x 5cm – 15cm x 9cm FOV (optional)

- Resolution: 2.0 lp/mm, 0.1-0.25mm Voxel Size
- 0.5mm Minifocus X-Ray Tube ensuring superior image quality

- TrueMAR Correction Module for Metal Artefact Removal

- Clear 2D Images
- Definition Mode
- Shape of Dental arch
- Joint Mode
- Carpus Image for bone age estimation
- Word-leading 27 micrometer CCD Ceph Sensor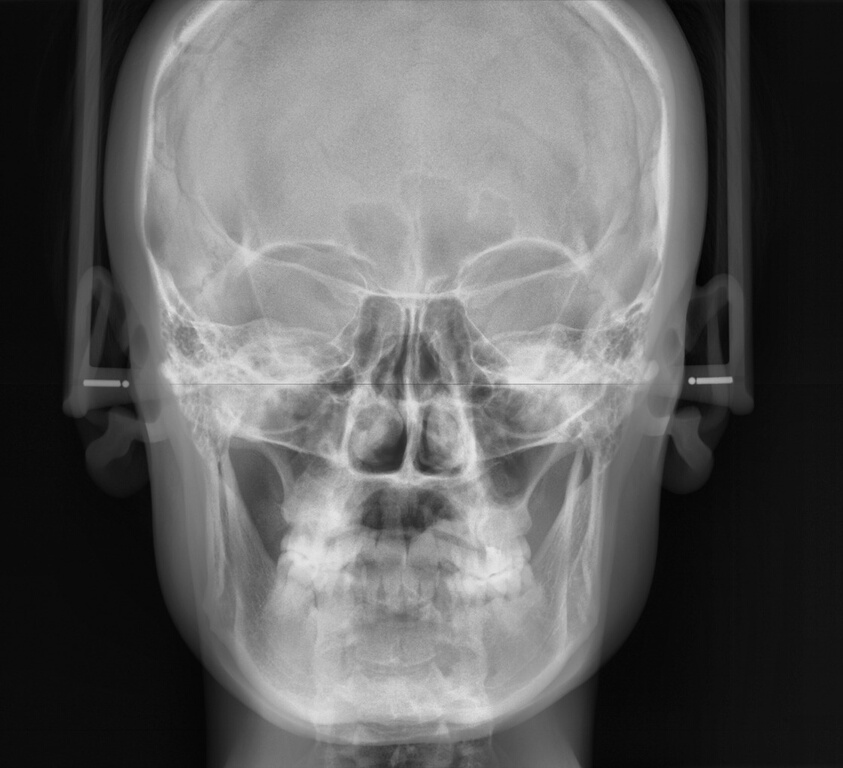 - Full/Half width images optimizing dose

Convenient Diagnostic Software
 Technical Specification
Further Information
Brochures
Certificates
VISIT US at the INTERNATIONAL DENTAL SHOW (IDS) in COLOGNE
Xcelsitas and LargeV, a world leader in scanning technology, brought their expertise to the dental market and introduced the dental CT at IDS. The HiRes3D delivers unique value at an unmatched price-performance ratio and is designed to the needs of dentists, orthodontists and dental surgeons in all of Europe.
We have a rigorously-trained professional team, which can provide comprehensive presale technical and business support, complete market operation and product application solutions as well as after sale services whenever needed.
More Information

| | |
| --- | --- |
| Item Number | 1-121822-0610-012 |
| Delivery Time | By individual agreement |
| Short Description | Smart3D (3 in 1) offers all 3 (CBCT, CEPH and PAN) in one device with 360 degrees full angle accurate scanning, 0.5mm minifocus X-Ray tube, 27micrometer CCD Ceph sensor, Patient Anti-Collision indicating device, integrated sensor for both 3D and Panoramic Images, along with a touch screen. |